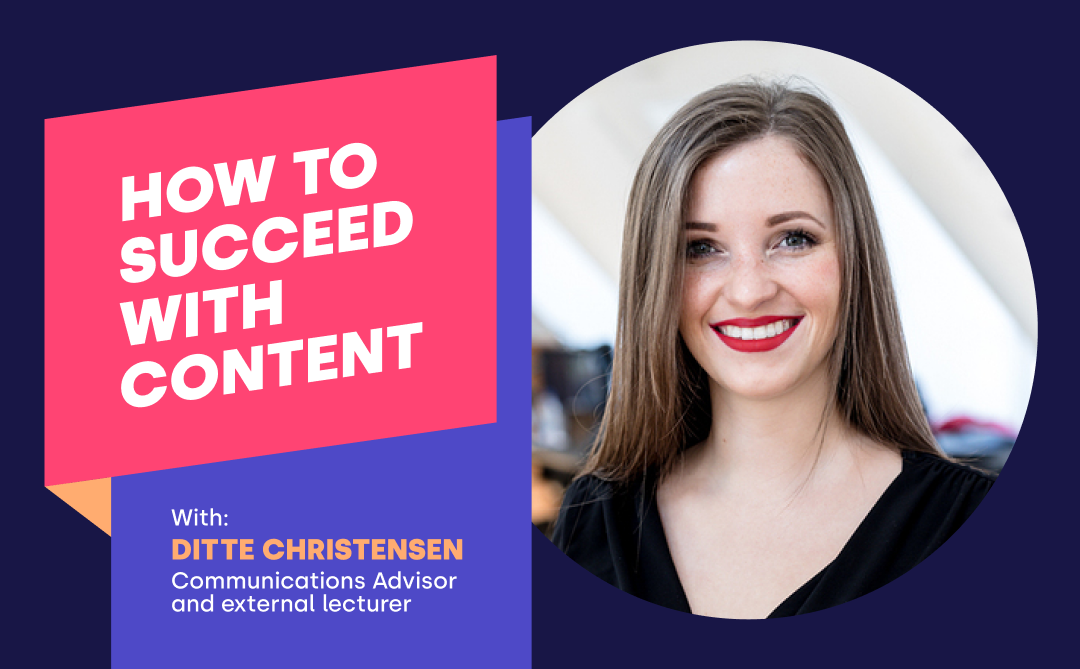 How to succeed with content
Date:
2022-10-13
Time:
09.00-10.00
Location:
Online - Link will be provided upon registration.
Register now!
This is not just another webinar. This is an online session to help you work smarter and get better results with your PR efforts. You will get valuable insights and concrete recommendations you can implement in your work – starting today!


The session will be held by Ditte Christensen, Global Communications Advisor at Mynewsdesk, and External Lecturer at The Danish School of Media and Journalism.
How to get your story picked up by journalists
Rules and principles of content
Concrete tips and tricks
Q&A
We look forward to seeing you on the 8th of September!
Language: English
Time: 09. 00-10. 00
Are you busy on the 8th? Don't worry! This is a webinar held on a monthly basis and the next session will be held on the 13th of October.
Speaker
Ditte Christensen
Communications Advisor and external lecturer

Ditte Christensen is a communications advisor. She hosts workshops, creates strategies, and delivers content that gets published in the relevant media. On top of that, she is an external lecturer at The Danish School of Media and Journalism, teaching the students how to write strategic content that affects their target audience.