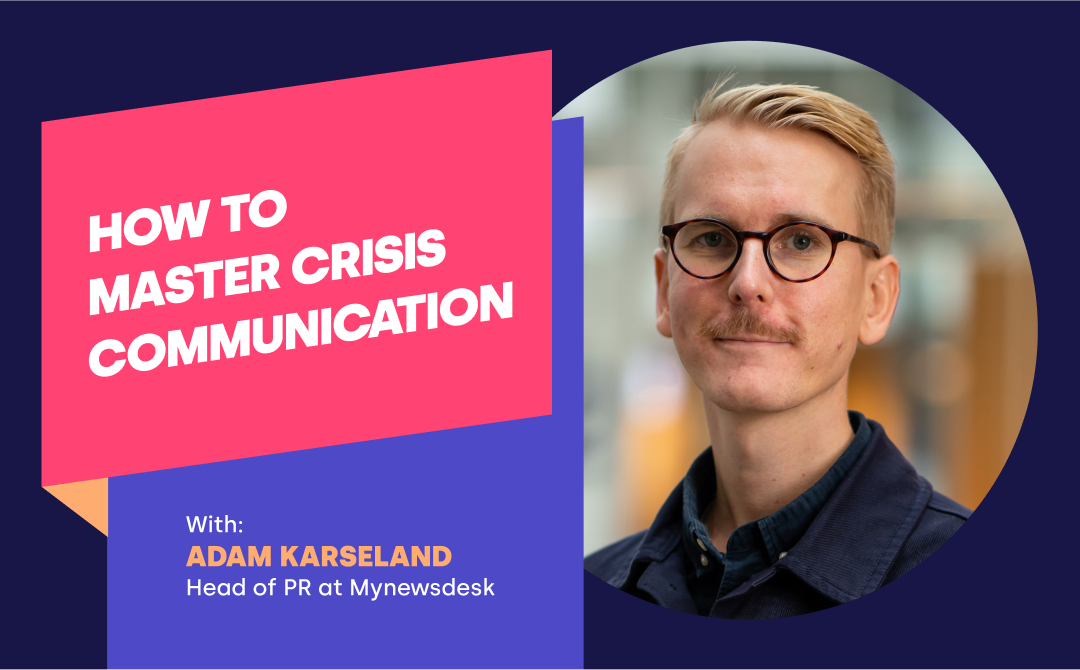 How to master crisis communication
Date:
2023-03-30
Time:
09:00-10:00
Location:
Online - Link will be provided upon registration.
Register now!
This is not just another webinar. This is an online session to help you work smarter and get better results with your PR efforts in general, and with your crisis communication skills specifically. You will get valuable insights and concrete recommendations you can implement in your work – starting today!
The session will be held by Adam Karseland, Head of PR at Mynewsdesk.

The webinar will cover the following topics:

What is a media crisis and how

do you prepare for it?

What should be included in a crisis communication plan?

How to identify risks in your organization and avoid potential crises

The importance of media training spokespersons

Do's and don'ts in crisis communication

Q&A
Language: English
Time: 09:00-10:00
Date: March 30th
Speaker
Adam Karseland
Head of PR at Mynewsdesk

Prior to Mynewsdesk, Adam worked as a PR consultant and as the Communications Officer for the Embassy of Sweden in the Netherlands.