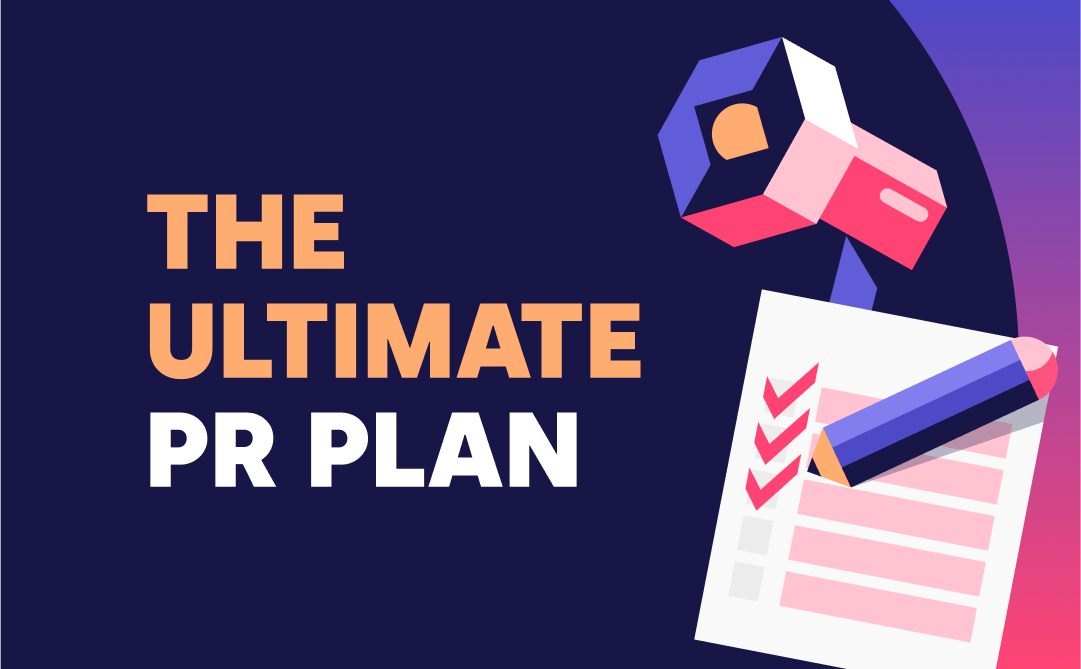 The Ultimate PR Plan
PR is a great way to achieve business growth by building strong media relations, loyal customers, and awareness of your brand. This guide gives you everything you need to create a successful PR plan.
What you will learn:
Why a PR plan is essential for business growth

Choosing the right tactics for your brand

How to structure and follow up your PR work

Measurements and metrics to analyze the impact

Improve audience loyalty through PR
Compared to marketing or advertising where you are in control of the message, PR work is about building trustworthy relationships with important audiences to help start conversations about your brand outside of your own channels. It is said that PR work does not have an impact on sales. But that's only partly true. Yes, marketing activities are a direct way to increase sales. But in the end, people don't buy products, they buy brands, and that's why your PR plan is crucial to business growth.

The general perception of your brand will be far more important to your company's future than the messages you choose to communicate through your own or paid media.

So, to build and maintain strong public relations and a good brand reputation, you need a PR plan to help you get there.