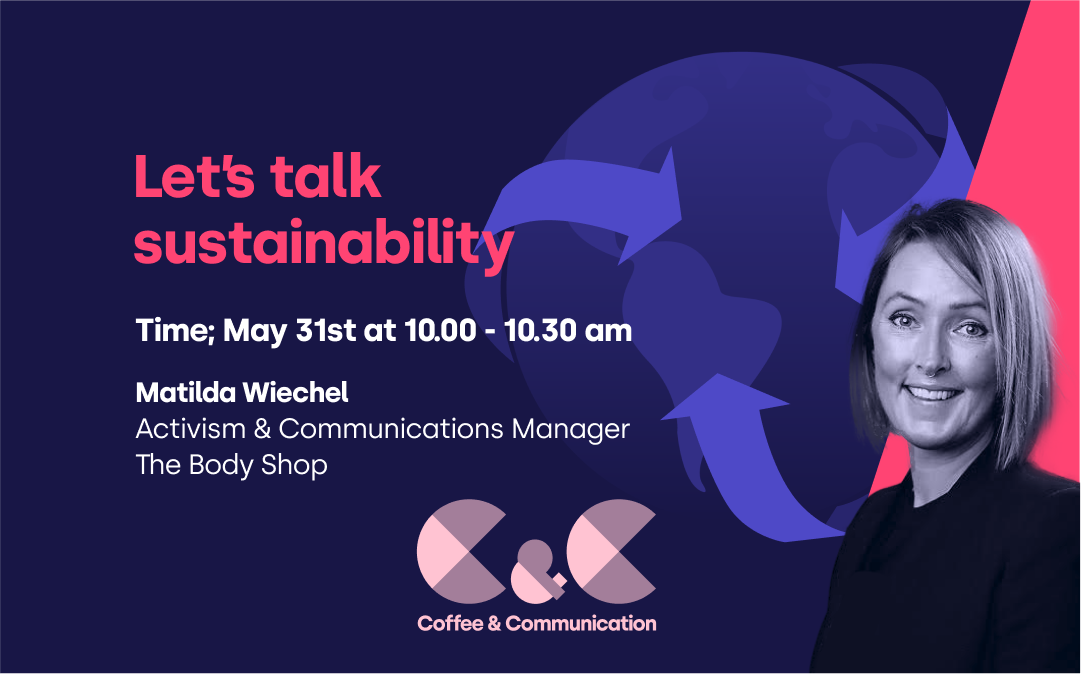 How to make sustainable communication a part of your DNA
Date:
2022-05-31
Time:
10.00-10.30
Location:
Online, link will be provided upon registration
Register now!
Do you want to learn more about how to integrate sustainability topics in your business communication in a more natural way?
Welcome to join us for our fourth Coffee and Comms on the topic " How to make sustainable communication a part of your DNA."
Our PR report showed that more than seven out of ten say that communication connected to corporate social responsibility is highly prioritized in their organization today. At the same time, it's evident that sustainability communication is a complex subject, as one in five ranks dealing with social and environmental issues as one of the main externally related challenges.
We have invited Matilda Wiechel, Activism and Communication manager for The Body Shop in Sweden and Denmark, to talk about how they work with value-driven communication and making sustainability a natural part of their business DNA.
During this session we will cover:
The Body Shop journey to put sustainability at the heart of their business
Working with value driven communication and brand activism
What are the main challenges of today?
Hands-on advise
So grab your morning coffee and join us for 30 minutes of learnings, discussion and valuable insights.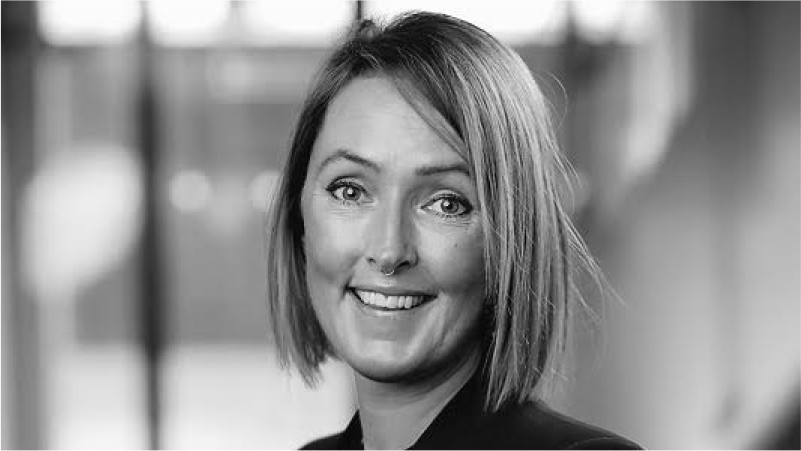 Matilda Wiechel
Activism & Communications Manager
Matilda is working for the purpose driven company The Body Shop in Sweden and Denmark. Founded by an activist and now a as a certified B Corp business, The Body Shop is committed to ambitious social and environmental targets. Long before activism was an industry buzzword, The Body Shop has pushed for change where other brands saw risks.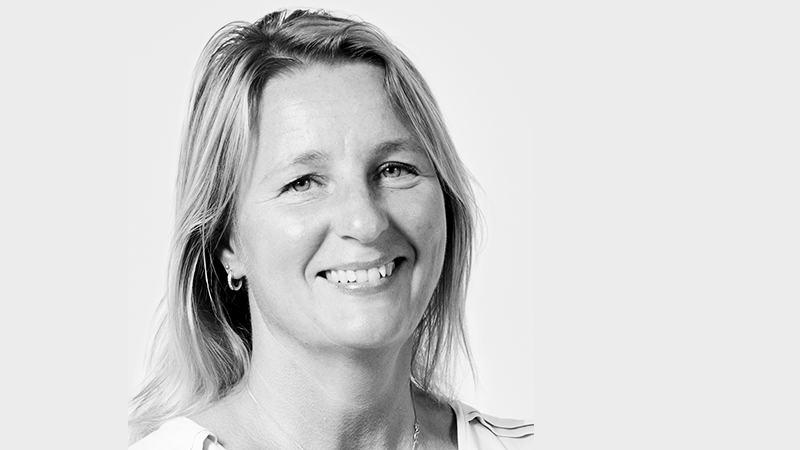 Malena Bjälkdahl
Marketing Manager Nordics

Malena has more than 15 years of experience from Marketing and Communications in companies such as BMW, MediaCom, Leo Vegas and Kindred. She has a broad commercial understanding and experience of partnerships and marketing activations with emphasis on acquisitions and brand building.