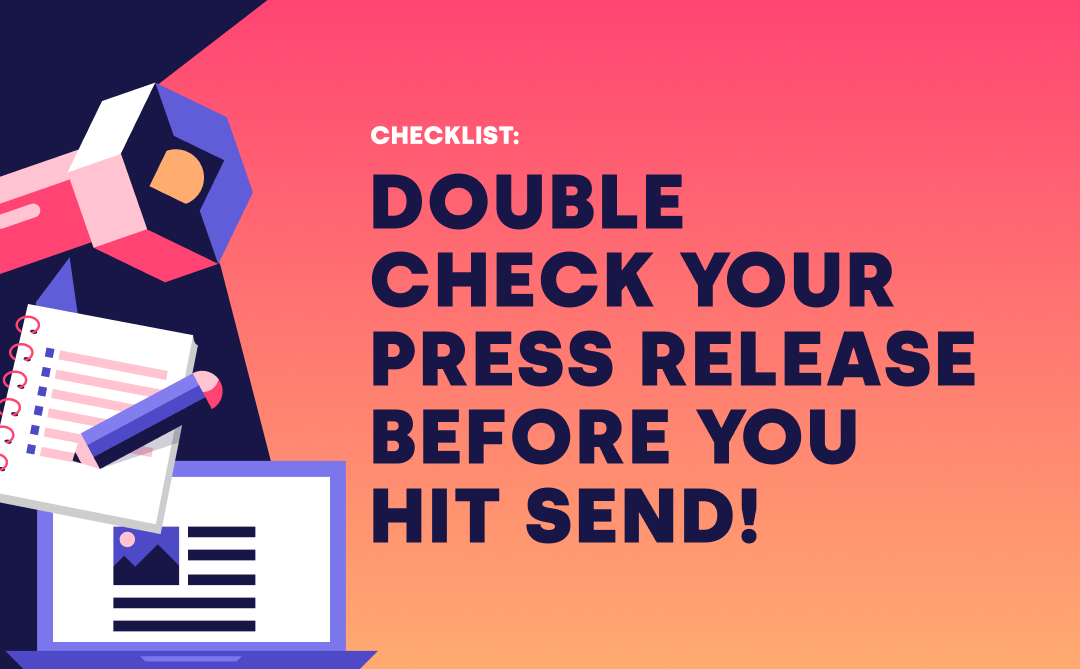 Checklist:
Double-check your press release before you hit send

Want to make sure your press release is flawless?
Download our checklist today!
How to write a successful press release in 2023
Press releases are essential to the communication strategy to convey your message to media, customers, and other target groups. But it can be challenging to know how to achieve maximum impact.

This guide will give you step-by-step guidance on how to write an engaging and exciting press release to maximize the performance and business impact.